Holiday Cottages Information Menu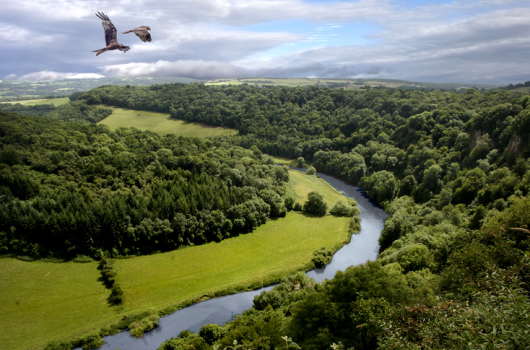 River Wye, Herefordshire
In this section, you will find useful information to assist you in planning your self-catering cottage holiday in Herefordshire.
We are ideally located just four miles from Hereford and within easy reach of Hay-on-Wye, Ross-on-Wye and other Herefordshire attractions.
Please contact us if you have any questions.
Monkhall Holiday Cottages, Hereford, Herefordshire : Information
Booking Information
Here is a brief summary of our principal booking conditions, together with some useful information about your stay.
Our full booking terms will be provided during the on-line booking process.
Duration
Our changeover days are Monday and Friday. Weekly, mid-week and weekend breaks are all available (i.e. starting and ending on either a Monday or Friday). We also offer a 2 night weekend option although this is not available in high season and school holidays.
Arrival and Departure
The time of arrival will not normally be earlier than 4.00 p.m. The time of departure is 10.00 a.m. Weekend guests staying only Friday and Saturday night are welcome to stay until 4.00 p.m. on the Sunday.
Prices
Our prices are in GB Pounds, inclusive of VAT at the current rate. They are fully inclusive of everything you will need for a comfortable holiday, including electricity, heating, bed linen, and hand and bath towels. We ask that guests in The Stables bring their own towels to use for the hot tub.
Payment
A deposit of 25% is payable when booking. The balance is payable eight weeks before the arrival date. If a booking is made within eight weeks of the arrival date, the rental must be paid in full immediately. Cheques should be made payable to 'Price Farming Partnership'.
Security Deposit
A security deposit of £200 is required at the same time as payment of the balance. This will be refunded if the property is left in good condition.
Pets
No pets are allowed in the cottages.
Electric Vehicle (EV) Charging
Each cottage has a dedicated EV charging point. These are single phase AC chargers, with an untethered Type 2 socket (i.e. guests should bring their own cable). They are capable of delivering 7 Kilowatts per hour and are currently free for guests to use.
Smoking
Smoking is not permitted inside the cottages.
Contract
All bookings are subject to final written confirmation.
Please contact us if you have any questions.
Monkhall Cottages
Monkhall Court
Callow
Hereford
Herefordshire
HR2 8DA
© Monkhall Cottages 2013-2022
website design ©
Scottish Web Design