Herefordshire Holidays Links Menu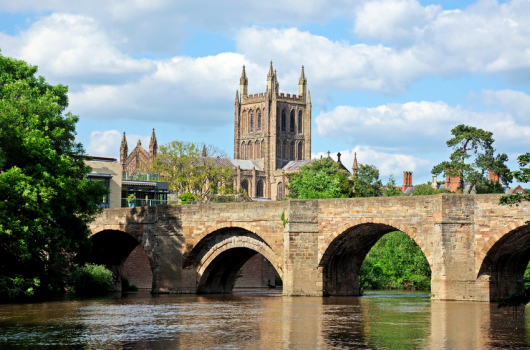 Hereford Cathedral
Exchanging Links
Links to this site from other sites are always welcome. Please
contact us
if you know of a site that might appropriately be added to this section, preferably on a reciprocal basis.
Activities in Herefordshire
Here are some websites that you may find of interest or that might assist you in planning your self-catering cottage holiday in Herefordshire.
Herefordshire Golf Club
The Herefordshire Golf Club offers a chance to play golf in stunning surroundings with comfortable changing facilities and an excellent clubhouse in which to wine, dine and relax. Visitors are welcome.
The Courtyard
Herefordshire's Centre for the Arts. Located in Hereford, The Courtyard features films, drama productions, comedy and interactive workshops in a varied schedule. The 400-seat venue is used by some companies to launch productions before they begin touring.
Monkhall Cottages
Monkhall Court
Callow
Hereford
Herefordshire
HR2 8DA
© Monkhall Cottages 2013-2022
website design ©
Scottish Web Design